2016 Aston Martin DB9 GT Volante Road Test Review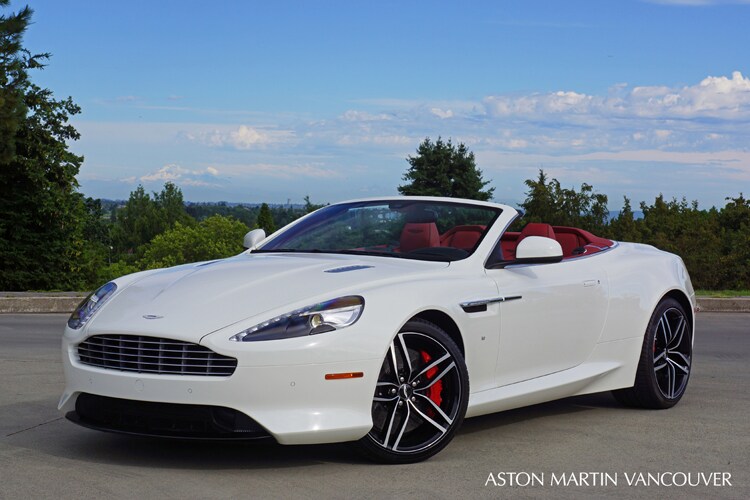 Beautiful, fast and as enjoyable to drive as open top cars get
Aston Martin has updated its stunningly beautiful DB9 for 2016, adding "GT" lettering to its name and 30 more horsepower to its 6.0-litre V12, while some subtle styling enhancements and a new instrument panel both sharpen and round out the changes.
Now with 450 horsepower and 457 lb-ft torque under its long, elegant hood the hardtop flashes past 100km/h in just 4.5 seconds and the 59-kilo heavier drop-top Volante does so a notch slower, albeit with roof lowered it feels faster, and that's what really matters right?

There's a lot to be said for cruising at low speed in the DB9 GT Volante too, doing so in Vancouver's West Side in a Stratus White painted model helping me realize Aston should've named the colour Status White, as it stops passersby in their tracks mid conversation, is supernaturally capable of pulling eyeballs from phones and into the real world (if only for a moment), and elicits respectful nods from other super car owners as they pull up and stare.
I can understand why. An Aston Martin causes a certain reverential awe. And no it's not because the numbers on some graph rate a given Vantage, Vanquish, Rapide or this DB9 more capable than some mid-engine hyper car, but rather because the Aston is so undeniably beautiful, makes the most soul stirring sounds, has such a rarified pedigree, and on a more personal note, pulls such indelibly stamped memories from more than a few unforgettable flings that I'm immediately transported back to some of the most enjoyable drives of my career.
The last time I partook was at the wheel of a DB9 Volante in identical Stratus White paint, and although that model's V12 merely pushed 470 horsepower and 443 lb-ft of torque through the rear wheels it hardly mattered. It was all about an unquantifiable yet totally real, pure, visceral experience that few cars can match, combined with a luxuriant interior replete with layers of soft, supple leather, even softer suede, and deep, rich carpeting, planks of hardwood, chunks of billet aluminum, plus plenty of analog meters and digital displays, a crystal key fob slotted into the centre stack, metal-finished primary gauges spinning the tachometer needle the wrong way just because, a real live handbrake lever at your beck and call albeit to the left of the driver's seat, powered seat, lumbar, memory, and heatable cushion toggles on each side of the centre console, and big round pushbutton gear selectors on that just noted centre stack, a gear lever unnecessary when paddles are at hand.

This time around the DB9's hides were Chancellor Red instead of Kestral Tan, and the burr walnut trim was substituted for piano black lacquer. More so, the centre stack is revitalized with new ovoid control pods filled with touch-sensitive buttons for a clean, uncluttered look, plus Aston's usual array of solid aluminum knobs. The infotainment display continues to power out of the dash top, A-M way ahead of the curve with this one, while the Garmin-sourced navigation is ideally accurate. Even the stock audio system is notably worthy of installation, but of course it pales in comparison to the sound of the V12.
As much as my usual quest for the perfect shift beckoned, the DB9's paddles remaining stationary on the steering column in the proper race-spec way rather than rotating around with the rim, it was an insatiable appetite for backpressure from the twin pipes that won over, the barks, burbles and blatts combining for auditory overload. I'm tempted to say nothing comes close to those exhaust overtones when joined by an Aston V12's ferocious snarl, but that's getting caught up in the moment, as I've surely said the same about other V12s and even some V8s. The Aston's is one of a kind and comparing it to anything else is like trying to decide if Aretha's got better pipes than Gladys.
With the big V12 singing and the exhaust wailing the DB9's 245/35ZR20 front and 295/30 rear P Zero dancing shoes do their best interpretation of the king of pop, the car's graceful form notably more than skin deep when inescapable speed and undulating, curving roadway conjoin. The four-place convertible is wonderfully agile, and where other long wheelbase convertibles creak and groan as they shimmy and shudder over pavement imperfections or bridge expansion joints the DB9 GT Volante's bonded aluminum body shell remains ridiculously rigid.

It comes down to good initial design, while the DB9's cloth top is actually back in vogue thanks to less weight and cargo depleting size than retractable hardtops. It's near coupe-like silent at high speed too, and powers up or down in just 17 seconds, while Aston finishes the underside in decadent psuede, mine coloured red no less, just like the windshield frame and cross member, and the fabulous little sunvisors that also benefit from exquisitely detailed aluminum trim. The workmanship is incredible.
Of course the Volante is made safer from a reinforced windshield frame and twin pop-up roll bars hidden behind the rear seats that deploy if sensors detect an imminent rollover. The way the DB9 takes to corners makes such thoughts seemingly preposterous, but better safe than sorry.
While a slightly softer setup than the coupe, the Volante's front Pirellis are nevertheless as wonderfully communicative as they're tractably obedient to turn-in, whereas the six-piston front calipers framed by stunning spindle-thin alloys are even more amenable to brake pressure, the Volante's stopping power so immediate it borders on violent.
The dampers are adaptive, by the way, with a separate button allowing a firmer or more compliant setting depending on road conditions, even if Sport mode is chosen, or vice versa. And the default suspension mode allows for a comfortable ride over all but the most obnoxious tarmac, the DB9 a car you can easily drive every day.

A reasonably sized trunk allows for a weekend's worth of well-packed luggage, plus if you'd like to charge your laptop while driving, Aston provides a 12-volt plug within the cargo compartment. A hefty billet aluminum protective plate is particularly nice, as is the rich carpeting, while the engine bay at the opposite end displays appreciatively exposed mechanicals in a world of unreal plastic engine shrouds, although I must say its matte aluminum finish came across as more ready for work than time for play.
I suppose that last point wraps my thoughts up nicely. The DB9 GT Volante will comfortably jet you back and forth to your downtown office each day, ahead of quick sprints to Whistler, Victoria, Tofino, or the Okanagan on weekends. Ah, the thought of the Sea-to-Sky, Pacific Rim Highway, or the long way up to Kelowna through the Hope-Princeton via Highway 3, 3A and then the 97 along the lake while at the wheel of the DB9 GT Volante is almost too blissful for the mind to comprehend.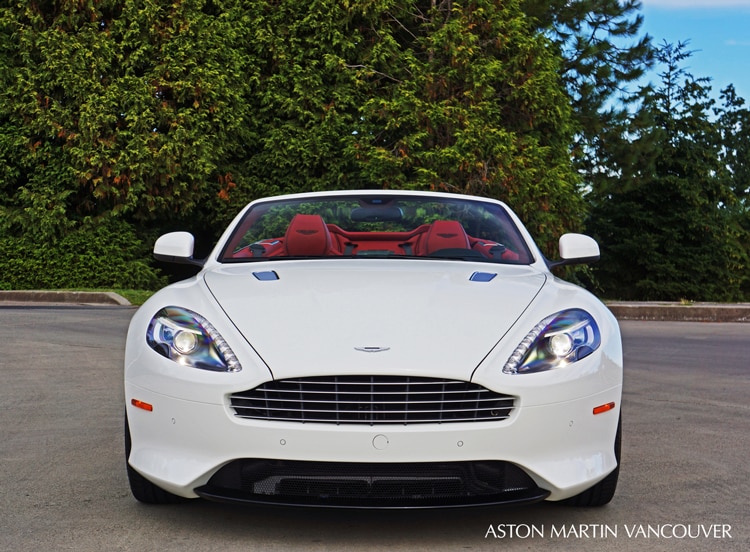 Few cars combine as much seat of the pants feel with breathtaking performance, unabashed opulence, legendary pedigree, and beautiful design as the DB9 GT Volante. Some might get you where you're going faster, but the journey won't be any more enjoyable.
Story credits: Trevor Hofmann, Canadian Auto Press
Photo credits: Karen Tuggay, Canadian Auto Press
Copyright: Canadian Auto Press Inc.